About us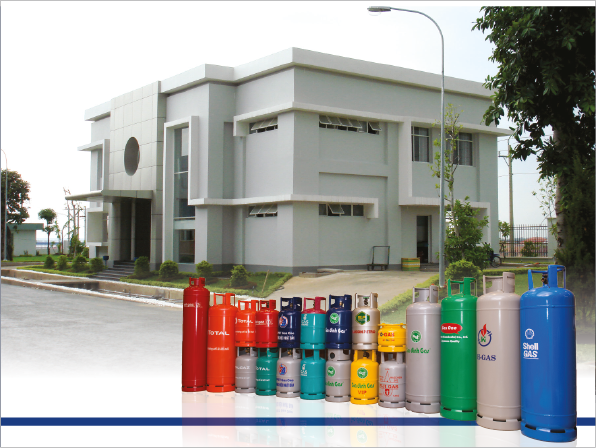 HONG VI NA GAS CYLINDERS CO., LTD
Established in 1993, the company is the first LPG cylinders manufacturer in Vietnam, former known as Hong Leong Sai Gon Gas Cylinders Joint Venture Co., Ltd, a subsidiary of Hong Leong (Singapore) Gas Cylinders Pte. Ltd in Singapore. Since June 2007, the company has been renamed Hong Vi Na Gas Cylinders Co., Ltd (Hong Vi Na).
Core business:
Manufacture and trade of LPG cylinders, pressurized cylinders and components

Trade of machines, equipment for LGP filling system

Trade of materials used in LPG cylinder, pressurized cylinder making and LPG filling system such as: hot rolled steel, handle shroud, footring, valve pad, steel shot/grit, pure zinc for metallizing, gas sealant, various types of LPG cylinder valves

Supply periodical re-qualification, maintenance services for LPG cylinders
Equipped with advanced technology, modern machinaries from Germany (SMG), England (Metallization), USA (Lincoln; Miller), Japan (Kawasaki;OTC)… and operated by skilled dynamic employees. Hong Vi Na manufactures LPG cylinders in according to the national and international standards e.g TCVN 6292:1997; QC04:2013-BCT; DOT-4BA/ 4BW-240/ 255; ISO 22991…, Our daily production capacity is over 2,000 cylinders.
With over 25 years of experience, Hong Vi Na has been supplying LPG cylinders to many worldwide LPG companies such as TOTALGAZ; ELF GAZ; BP GAS; SHELL GAS; GAS ONE; ORIGIN GAS; MOBIL UNIQUE GAS;
OILCOM… our products has been exported to South East Asia, South Asia; Caribbean and East Africa.
Adding value to our customers, all LPG cylinders to be produced by Hong Vi Na shall be covered with the global products liability insurance with the limit of indemnity up to 2,500,000 Euro.
Our slogan is "SAFETY – QUALITY – PRESTIGE". Hong Vi Na always makes improvements to its products and services to satisfy customer's requirement.
[CarouselPostCategory category_id=84]